Name: Takato Kyousuke
Gender: Male
Age: 19
Affiliate: Hoshigakure (Village hidden among the Stars)
Rank: Missing Nin
Jutsu: Star Release justu uses the power of the stars to fuel this justu uses the 12 or 13 zodiac signs if you want to count the cat also is proficient in light release able to form and mold the chakra nature to anything he desires.
Due to his advance training with light release he has begun the steps towards the mastering of senjutsu
Also Takato's mom was an uchiha (HeHe you know what that means)
Weapon: His weapon at first sight seems to be a cracked katana but it is actually forged from star metal. when he releases his chakra into it. The katana transforms into its true
form a sword as black as the night sky known as Sutāītā or Star Eater. He also uses a bow for long distance fighting the tips are made of star metal so when they are fired they take on the aura of the stars
Looks: hehe I got a picture
Personality: Takato is pretty playful always cracking jokes and loves to be around people. .when he thinks of his past though he suddenly becomes much darker and reclusive
History: Takato was a proud member of Hoshigakure but sure enough when a black flames start to destroy the village he his blamed for this being of his half uchiha descent. They only place that would take him in were the toads. He joined the akasutki out of spite but is also using them so he can find his mother.
Relationships: None yet
[img]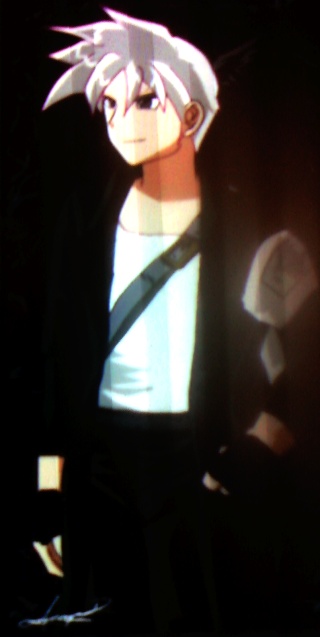 [/img]