Name: Satoshi Motomiya
Gender: Male
Age: 14
Affiliate: Death Mountain
Powers: Satoshi has incredible strength. Mainly, from training with Gorons.
Weapon: He has a sword called, Ryuuenzan (Dragon's Flame Cutter) -- 竜炎斬
Looks: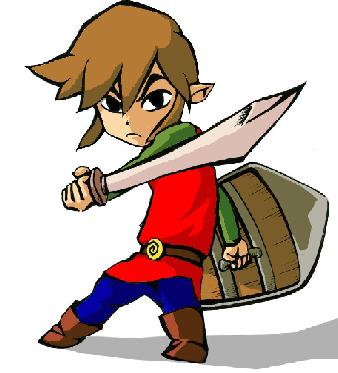 Personality: He's pretty hard-headed and a little reckless. He does have a big heart though. He also has a strong sense of courage and power.
History: Satoshi was an orphan taken to the Goron race, which was why he's always called everyone "brother". He was sort of an outcast for being the only Hylian to live in Death Mountain. He trained for an abnormal amount of strength, due to being raised by the Goron race, for the reason to simply be accepted by his Goron brothers. It wasn't until Darunia sent him on a quest across Hyrule to learn what it means to be a hero.
Relationships: None yet.
Game (or whatever you call this series): The Legend of Zelda
_________________